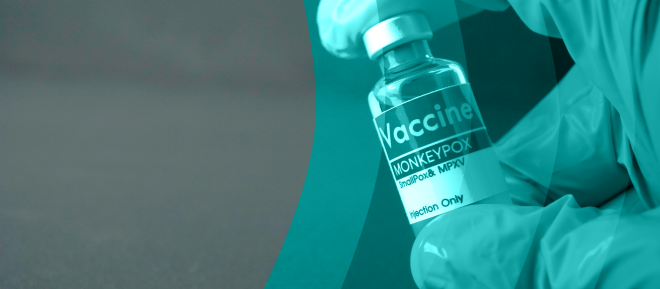 29 Aug

Monkeypox in the time of COVID-19: Are we on our way to a new pandemic?

With the COVID-19 pandemic still ongoing, a second public health risk has the world on high alert: a worldwide breakout of the monkeypox virus first identified in 1958. As of 26 May 2022, two dozen countries in the Americas, Europe, North Africa, the Middle East, and Australia had announced more than 350 suspected and affirmed cases of the disease, which appeared in colonies of monkeys held for research purposes. To date, it has been reported that it is improbable that monkeypox will fuel another pandemic. However, with COVID-19 still infecting the population two years on, worry of another major outbreak is comprehendible. Although monkeypox is rare and frequently mild, health officials are still concerned that monkeypox cases will develop during times of heightened travel. Moving forward, however, monkeypox should not be a new phenomenon to worry about, especially since there are existing medications and therapies to prohibit the low risk of volatile infection.

What is monkeypox?

Known to be the much milder cousin of smallpox (an infectious disease caused by the variola virus), a disproportionate number of cases have been noted in men who have sex with men. In an article in the New England Journal of Medicine, which investigated contagions across 16 countries between April and June 2022, it was uncovered that 98% of monkeypox cases were in gay or bisexual men. In 95% of cases, the contagion occurred mainly developed via sexual activity. In some countries around the world, especially in the Americas, monkeypox reports have fuelled discontent and anxiety among the gay and bisexual community who recall the mistakes and prejudice during the early years of the AIDS crisis. Despite the high prevalence of monkeypox infections amongst such communities, it is important to note that anyone can get or pass on the monkeypox virus, regardless of one's sexuality.

What has caused the re-appearance of monkeypox?

Although not yet confirmed, researchers believe this "accelerated evolution" may be linked to the adaptation of the monkey virus to the host immune response. As stated in Forbes, "accelerated evolution" means that the monkeypox virus has altered much more than anticipated over a particular time frame. That said, the virus may have been spreading in countries like Europe (the hub of the existing outbreak) longer than originally understood, producing mutations that hamper anti-viral immune responses. To date, it has been agreed that greater research is needed to comprehend if, and how, alterations in the monkeypox virus "underly" the flow of monkeypox cases across the globe.

Despite the uncertainty of the monkeypox reappearance, what is certain is how the virus can spread. According to the Centers for Disease Control and Prevention (CDC), the virus can spread via contact with either a contaminated animal, an infected person, or contaminated objects. Transmission from infected animals can take place due to a bite or a scratch, wild game handling, or utilising products made with infected animals. Humans, on the other hand, can transmit the virus to each other via direct exposure via sores, scabs, or bodily fluids. The virus can also be transmitted via respiratory droplets if people are in close proximity to each other.

Is monkeypox the next COVID-19?

Naturally, given our lived experience of the COVID-19 pandemic, it has raised concerns as to whether monkeypox will follow a similar trajectory in terms of public health emergency. The chances of this occurring are low. Unlike COVID-19, monkeypox is not a novel virus. As mentioned above, viruses like monkeypox are typically transmitted via touch and other types of close interaction with an infected person. In contrast to respiratory viruses that can spread very easily through the air (such as influenza and COVID-19), Epidemiologists are not concerned to the same extent about pathogens which primarily spread through "person-to-person" transmission (monkeypox). Why? First, the monkeypox virus is much less infectious than the circulating variants of the COVID-19 virus. Second, monkeypox is less fatal than COVID-19. At present, the case mortality rate during the latest international outbreak is less than one death for every 1,000 adult cases, which is less than the proportion of unvaccinated people who die after contracting the COVID-19 virus.

On 23 July 2022, the World Health Organisation (WHO) Director-General, Tedros Adhanom Ghebreyesus, declared the current monkeypox outbreak a Public Health Emergency of Concern (PHEIC). The purpose of a PHEIC declaration is to ensure that international attention is focused on acute public health risks that "require coordinated mobilisation of extraordinary resources by the international community" for prevention and response.

Looking towards the future, there are a number of ways to ensure protection from the recently declared health threat. One of the ways of ensuring protection is through the distribution of existing vaccines, which can help slow the spread of the virus in high-risk populations. To date, Bavarian Nordic, a vaccine company concentrating primarily on the evolution, manufacturing and commercialization of life-saving vaccines, has a live yet limited supply of vaccines named Jynneos in the U.S. Used for both smallpox and monkeypox, the vaccine is called Imvanex in Europe. Emergent BioSolutions, an American multinational speciality biopharmaceutical company, have also developed a smallpox shot, commonly known as ACAM2000. Although this shot is not available commercially, the two shots are included in the U.S. government's strategic stockpile. Finally, a smallpox vaccine could also protect against the monkeypox virus. According to the CDC, this is due to resemblances between the two viruses. As previous data from Africa suggests, the CDC explained that the smallpox vaccine can be approximately 85% effective in preventing the monkeypox virus.

Beyond vaccines, protection can also be ensured via the following measures:
Frequent handwashing and hand sanitization
Talking to sexual partners about their sexual status and any symptoms they may be facing
Avoiding contact with people who are unwell and may potentially have monkeypox
Use Personal Protective Equipment (PPE) when caring for patients who are infected with the virus
Stay away from wild and stray animals
Avoid touching and eating wild animal meat.
Author: Zainab Mehdi, Trilateral Research