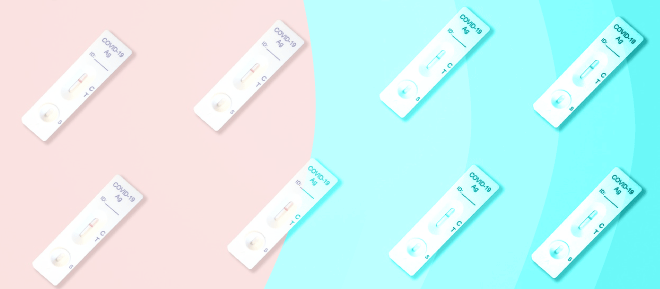 26 Jul

Policy and practice mismatches in governmental responses during the COVID-19 pandemic

The COVID-19 pandemic has been an imminent, continuous, and unprecedented healthcare challenge, which expanded in a disproportional rate worldwide. The governmental structures attempting to mitigate the socio-economic and health challenges which emerged first utilised and implemented pre-existing and contemporary policies, but later adopted practices which would better mitigate the impact of COVID-19. Despite the estimated expected outcomes, according to research findings which have been generated within the scope and context of the COVINFORM project, several mismatches between practices and policies have been identified.

Over the course of the COVID-19 pandemic, the long lasting socio-economic and health related consequences were intensified, particularly due to the different courses of action in relation to the implemented policies and practices tailored to mitigate the aforementioned inevitable multidimensional negative impact of the pandemic. The lack of a common European response framework, in combination with a significant lack of preparedness, ineffective policies and contradicting practices, introduced by governmental responses, contributed to the rise of dis/misinformation from conspiracy theorists, civil unrest, caused widespread violence and lack of trust towards authorities and their governmental mechanisms.

Main challenges, gaps and lessons learned of the COVID-19 policies and practices in Europe

The COVINFORM research project has dissected the European states governmental mechanisms responses during the different phases of the pandemic. The in-depth research conducted by the consortium has identified several challenges, gaps, and lessons learned, from effective and ineffective policies and practices.

COVID-19 has undoubtedly widened the socio-economic and healthcare gap between the social classes by exacerbated pre-existing inequalities and contemporary societal challenges. The following bullet points highlight mitigation mechanisms in the governmental responses towards healthcare challenges, such as COVID-19 as well as recommendations, which can significantly strengthen the governmental structure when faced with similar contemporary threats.
The adoption of a central-government approach, while issuing additional administrative powers to central points of authority, such as Ministries, is observed to contribute to an effective pandemic management.
Initiating a Public Health Emergency Management Status and producing respectively an emergency legislative framework (Ministerial Decisions, Emergency Acts, Declarations etc.) for the implementation of the relative measures.
Specialised scientific or/and governmental bodies should be established on an ad-hoc basis, to support the Authorities in the decision-making process.
The identification of vulnerabilities should be made, based on multiple factors such as health, cultural, economic, and social aspects, which allow to interpret vulnerability more broadly and address the needs of vulnerable societal groups more effectively.
Priority was given to the elderly population and other vulnerable groups, such as people with disabilities, refugees, homeless people, minorities, social care establishment residents, single-parent families etc. Each European state addressed vulnerability from a different perspective, albeit the interpretation that vulnerable groups shared similar characteristics in all responses, as they were mainly based on health, social and economic considerations. A common framework to address vulnerability could potentially increase the level of citizen trust, towards the governmental mechanisms in a collective manner.
Additional funding was activated, and special programs were launched to economically support citizens and businesses impacted by curfews and lockdowns. However, European governments did not abide to an identical support framework which could potentially increase mistrust among EU citizens and their government, which can be interpreted as neglection and abandonment.
EU states are highly encouraged to introduce, advance and enhance further the digitalisation of services provided by the authorities, as it has been proven an effective tool in infection containment and decongestion of crowded governmental agencies.
Deployment of communication campaigns and centralised communication strategies were implemented, utilizing multiple media channels such as TV, websites, radio, newspapers and social media platforms, but also live press briefings and conferences on COVID-19 pandemic management status report.
Conclusion
The COVINFORM project seeks to unravel the underlying governmental response mechanisms both on state and on a pan-European level, utilising process tracing and discourse analysis among other qualitative and quantitative research methods. The COVINFORM project, among other objectives, aims to identify gaps, challenges, risks and grey areas as well as to estimate the negative impact of the pandemic, by documenting the lessons learned and underlining the successful processes within the governmental response mechanism. The results of this research will allow end-users and stakeholders, in all societal dimensions including local, regional and national level governance, to strengthen and increase the effectiveness and efficiency rate of responses, while overcoming obstacles which likely hinder inner-state and international multi-societal level cooperation and communication, thus, allowing European States to respond in a more appropriate manner towards upcoming contemporary healthcare challenges.
Authors: Ioannis Bagkatzounis (KEMEA) & Ioannis Konstantopoulos (KEMEA)