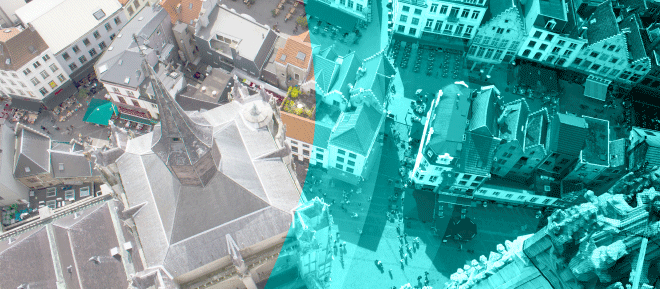 21 Jun

How COVID-19 has exposed housing inequalities: insights from Antwerp

Exposing housing inequalities

The pandemic has brought to light the inequalities that exist in housing. Migrants living in Antwerp, Belgium, were interviewed about their living conditions, and it was found that those who had access to green spaces and gardens felt more comfortable during the pandemic.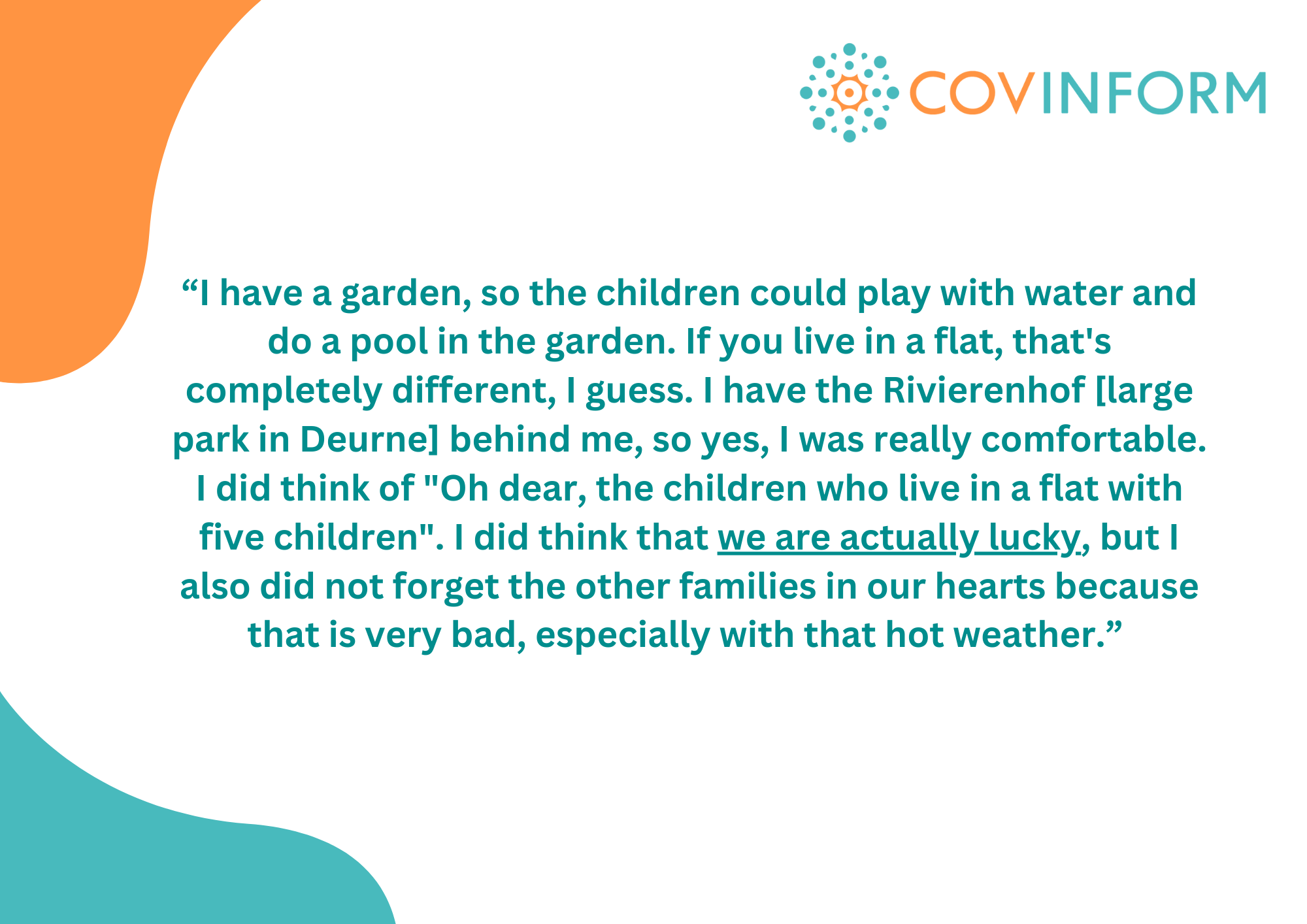 Meanwhile, those living in crowded apartments without any space for their children to play were disadvantaged. The lack of affordable alternatives has made matters worse, with rising rent and cost-of-living issues partly due to the pandemic's economic consequences.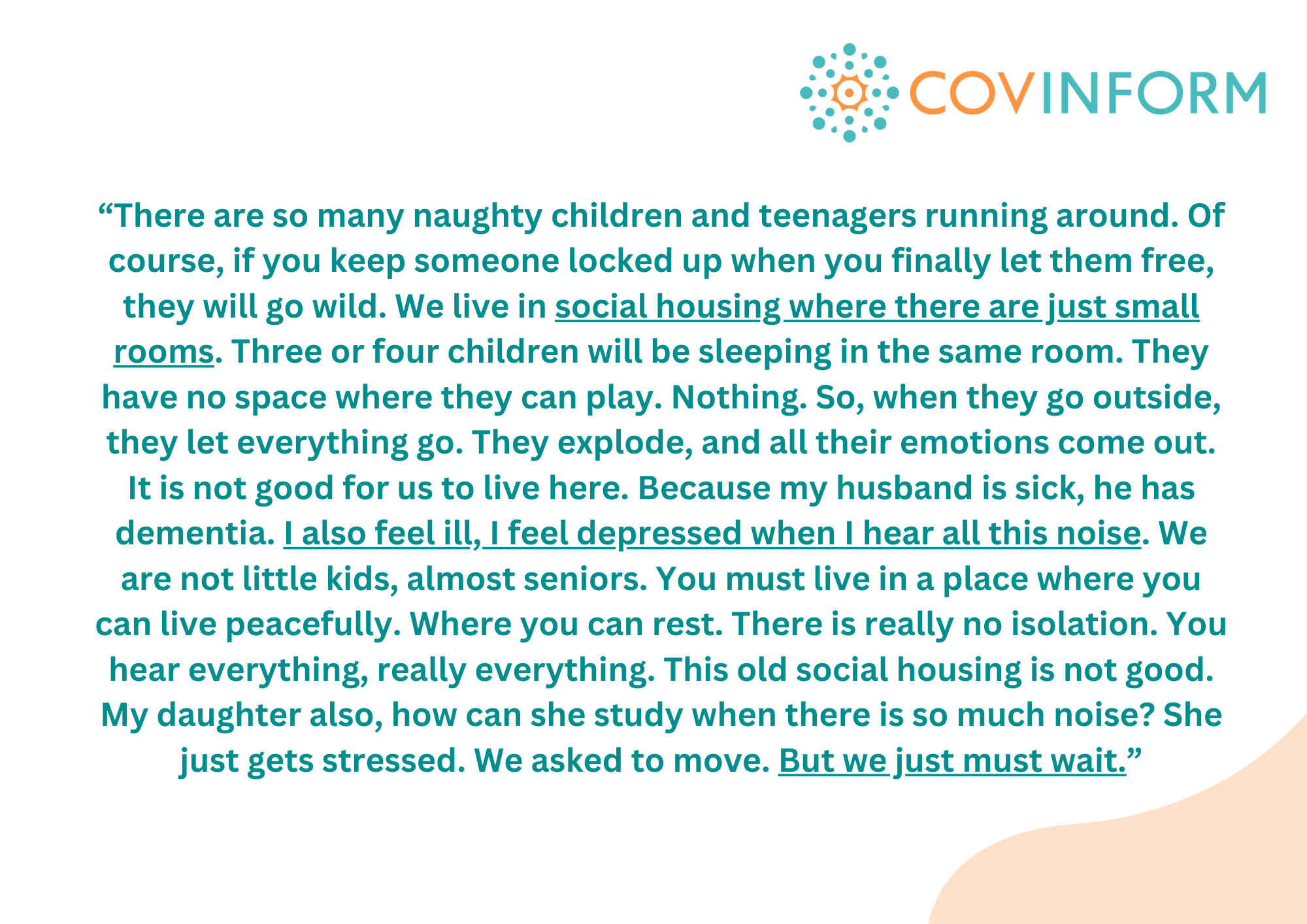 Shifting dwelling preferences, but not practices
Shifting dwelling preferences amongst residents does not necessarily lead to shifting practices, which are often shaped by intersectional factors such as race and class. Lower-income residents are being pushed out of the city centre of Antwerp toward the outskirts. The waiting list for social housing is high, rent has increased since the pandemic, and landlords are often less likely to lease good quality housing for lower-income or larger migrant families.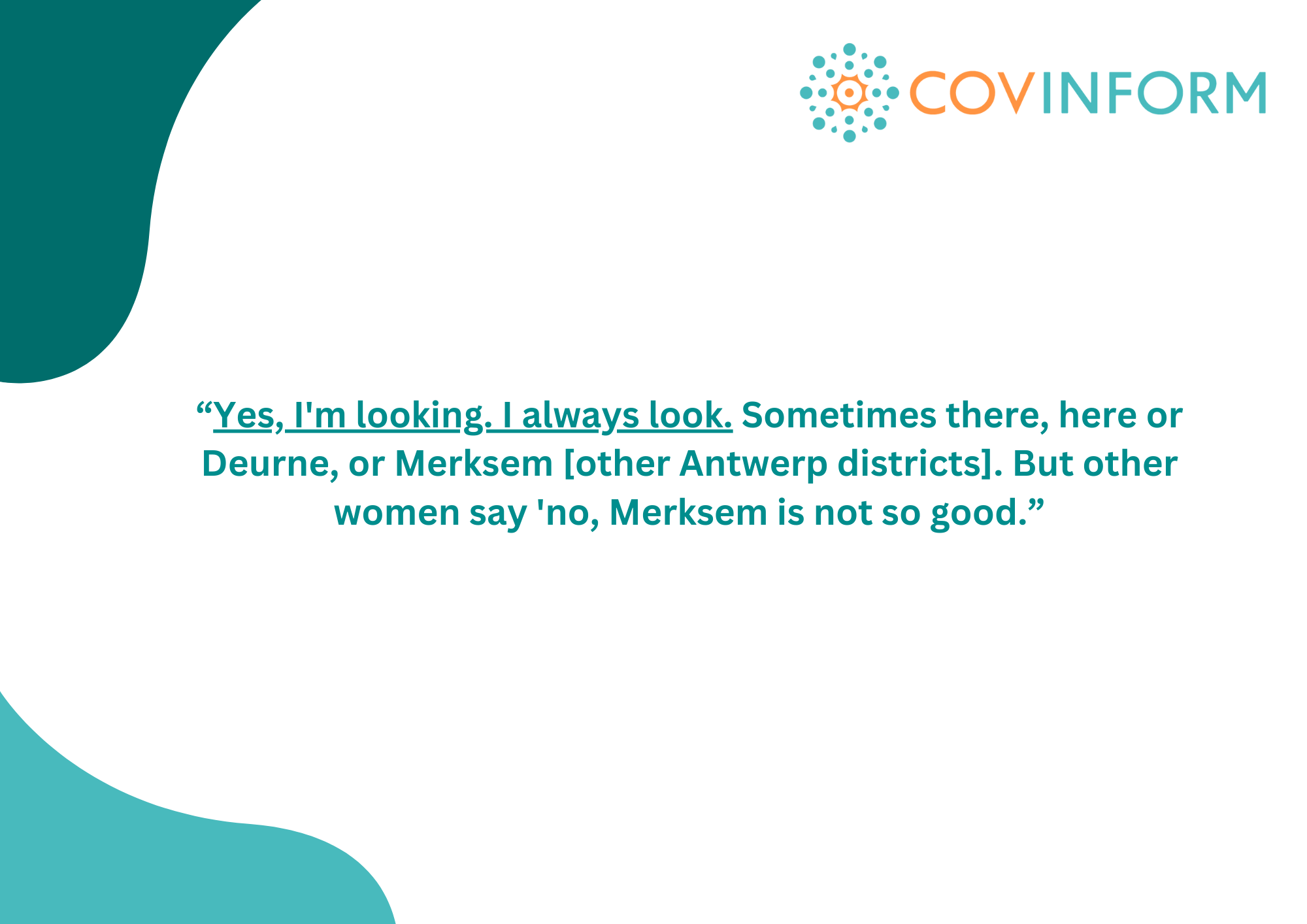 The financialization of housing in Antwerp has also led to increasingly small dwellings being available on the market at a higher price. The size of new homes and apartments has decreased from 134.6 m2 in 2005 to 110.6 m2 in 2015 for houses and from 75.3 m2 to 59.7 m2 for apartments (Ward, 2022). The urban planning charge was established in Antwerp where instead of developers including affordable or social housing in their projects, they provide funding which used to fund various public projects. However, this has been criticised for leading to a shortage of affordable housing (Loopmans et al., 2010). Rather, priority is often placed on investor demand for housing as an asset, maximizing margins by creating smaller apartments aimed at lucrative niche markets such as student accommodation or luxury residences. Lower-income residents are subsequently reliant on an ever-shrinking segment of the housing market.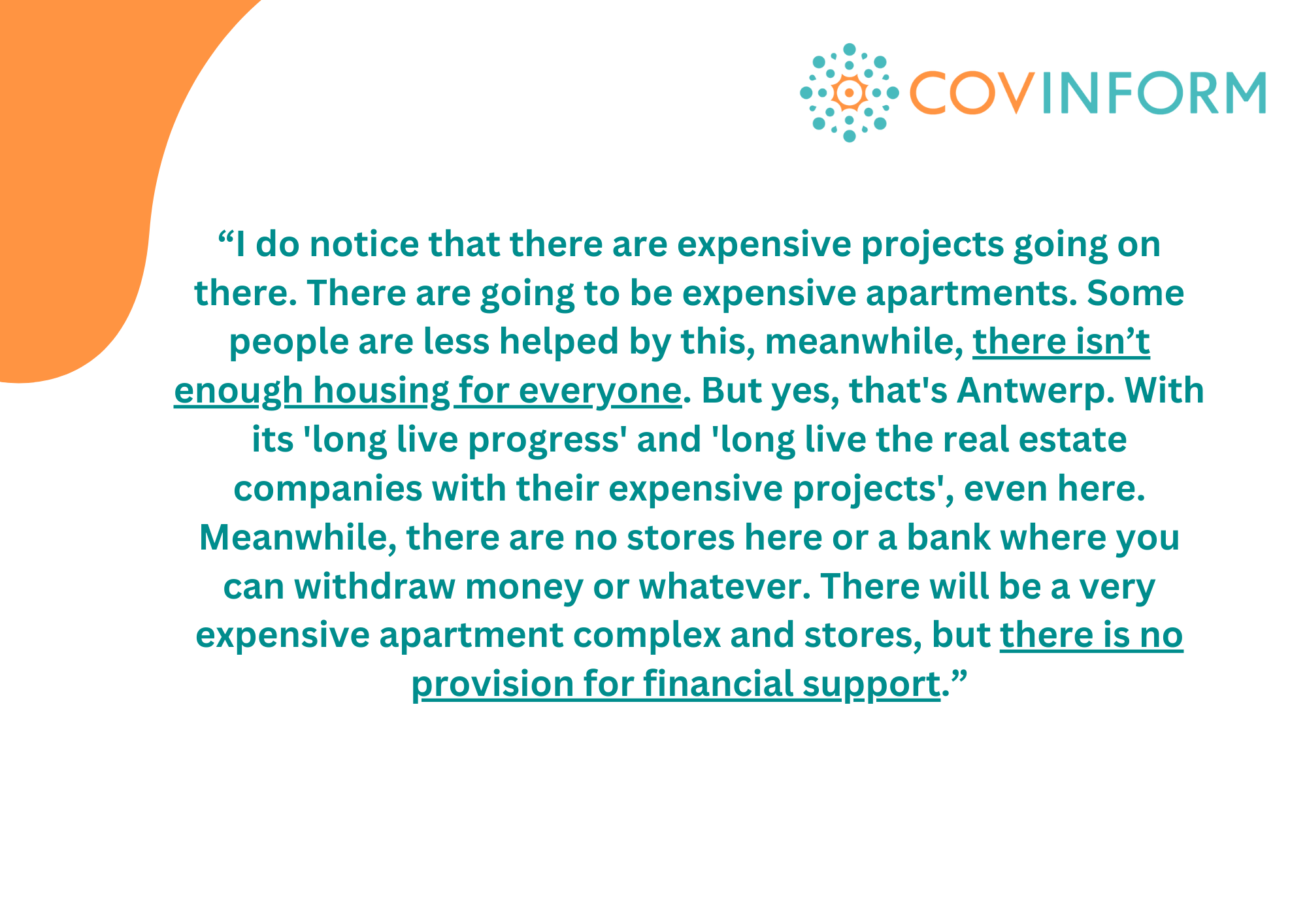 Coping mechanisms
Informal housing practices are also taking place where friends share their living spaces to help cope with the high cost of housing, including for those without the documents needed to rent an apartment. Coping mechanisms also include leveraging community networks, with neighbours supporting one another.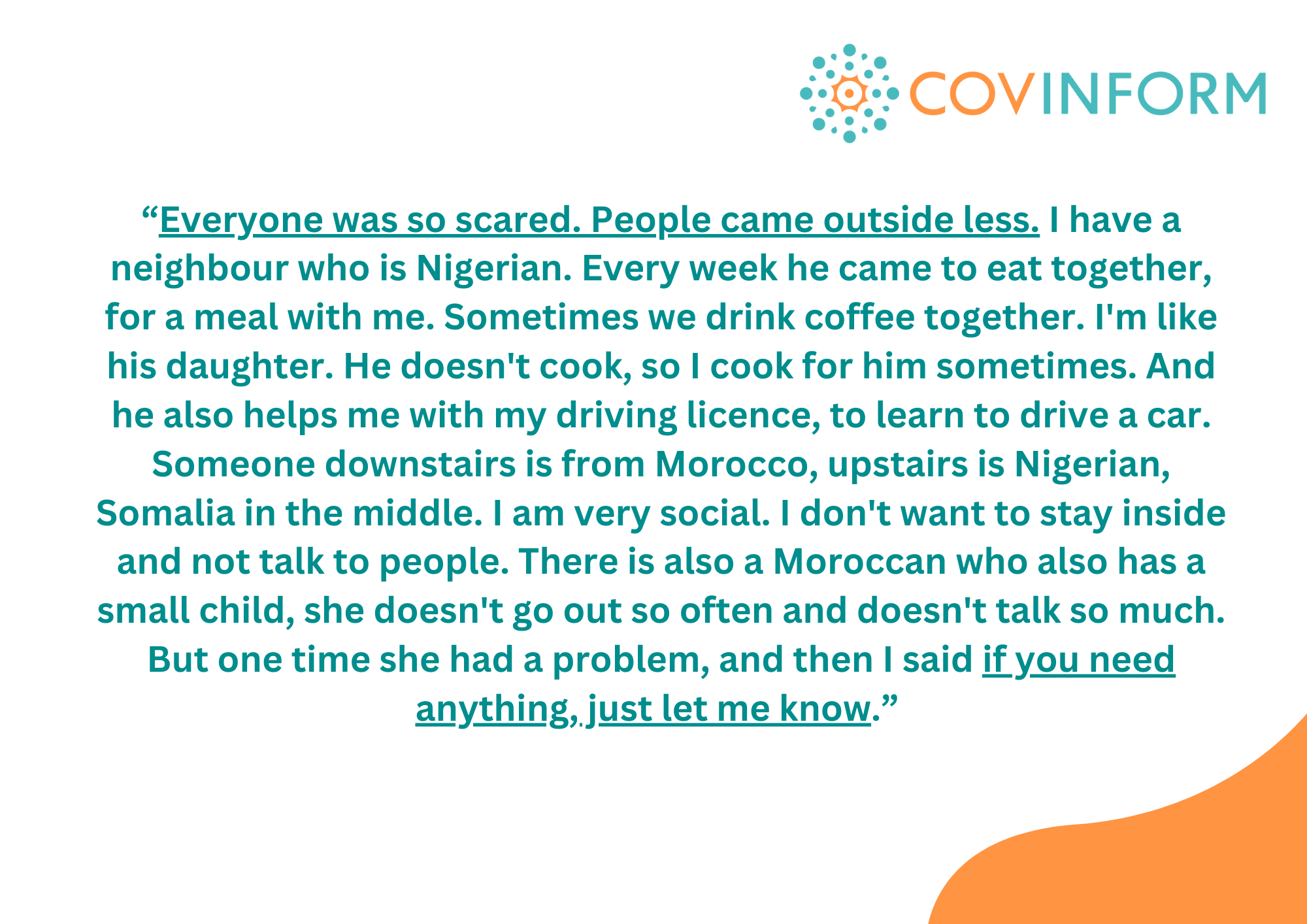 People who are more reliant on their locality found it more difficult when access to community organisations was suddenly stopped during the pandemic. However, the adaptive capacity of such spaces provided a source of support for migrants living in these neighbourhoods, even in the midst of lockdown.
Looking forward
In conclusion, investing in organizations that support marginalized groups, creating a diverse supply of housing types, and implementing policies to protect tenants are crucial steps towards preventing social-economic inequalities. Social and affordable housing targets and well-distributed housing models, like that found in Vienna, can be used as a guide for other cities. Above all, the process of urban planning should prioritize the needs and interests of marginalized groups to prevent their displacement and protect their well-being during times of crisis.
References
Loopmans, M., Van Dyck, B., & Vranken, J. (2010). The privatization of planning gain in Flanders (Belgium): Effects on affordability and availability of social housing. International Journal of Housing Policy, 10(4), 387-405.
Ward, C. (2022). Land financialisation, planning informalisation and gentrification as statecraft in Antwerp. Urban Studies, 59(9), 1837–1854.
Author – Hannah Robinson, University of Antwerp